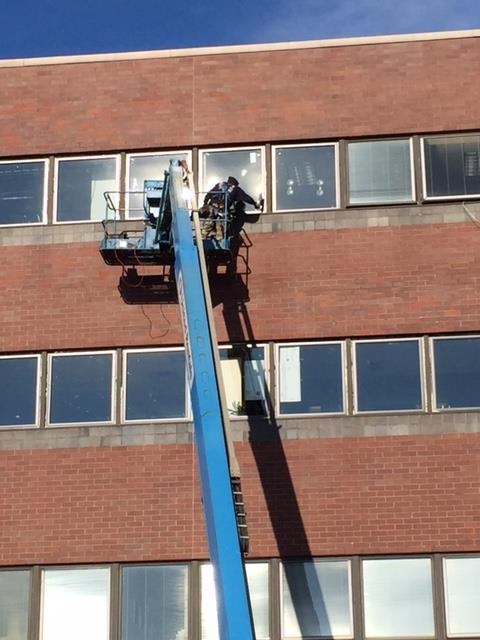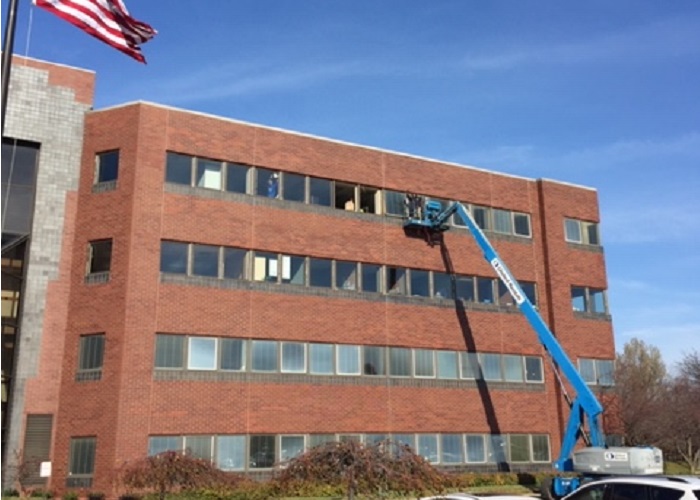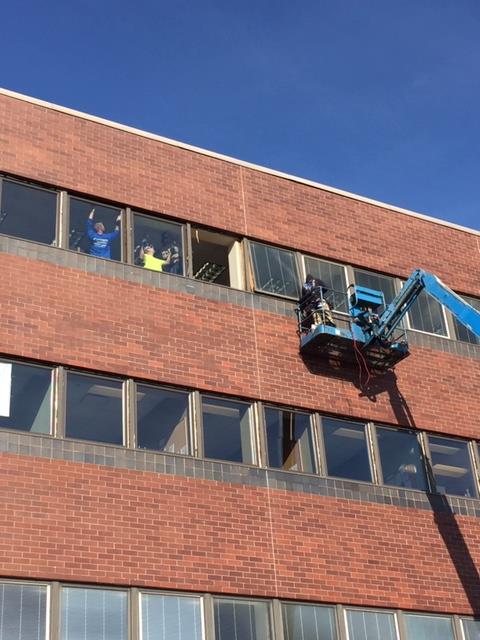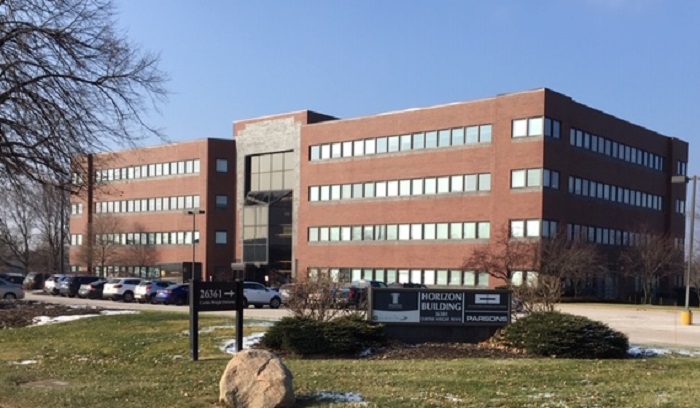 We know that if you're familiar with Integrity Windows and Doors of Lakewood it's probably because you have passed our yard signs on a residential job for replacement windows, door or siding. You may have even recognized the name from our trucks driving around Cleveland, seen us at the Home + Garden Show or have passed our Lakewood showroom on Madison.  However you've heard of Integrity Windows and Doors, it isn't likely you associate Integrity Windows with commercial window replacement or commercial installation of entry doors, security doors and sliding doors but we actually have a number of commercial window projects in our portfolio.
High Quality Commercial Windows in Cleveland Office Building
The team at Integrity Windows & Doors of Lakewood recently completed another commercial windows job this past summer at when replacing over four hundred windows in this Cleveland office building. The project included the purchase of, tear-out and installation of four hundred and forty high quality windows - painted vinyl. A commercial dumpster rental company was contacted for the waste after the tear out process. This office building in Cleveland, near the Cuyahoga County Airport, had the original old wood windows from its construction in 1987. With the new commercial replacement windows, high-quality painted vinyl, not only did this Cleveland office building get a face-lift, these windows have transformed the level of comfort for all the tenants renting office space. Also, allegedly the building owners are wanting to install the likes of these air curtains that area available to regulate the building temperature drops and spikes due to opening and closing doors and the various drafts that can be found in entraceways.
Cleveland Commercial Replacement Windows Improve Comfort: Reduce Energy Bills & Noise Reduction
This Cleveland office building, located on Curtis Wright Parkway in the Richmond Heights neighborhood, is over 92,000 square feet, over four hundred windows, and neighbors the Cuyahoga County Airport. Not only were the original windows making it difficult to control the temperature with heat escaping from poor quality windows, but the noise from the neighboring airport was distracting to the tenants renting office space in this building. This is similar to the need for commercial buildings to need automatic doors put in place - you can learn more about Automatic door service via the link. These doors are put in place to minimise loss of heat and/or energy and to make it easy for people to enter and leave the premises safely. Commercial windows have a similar purpose. Commercial buildings have many more challenges than the residential homes we provide replacement windows, doors and siding to. The challenges of energy efficiency in a commercial building equate to tens of thousands dollars of dollars in energy expenses and unnecessary stress on a commercial building's HVAC system to compensate for the heat loss through windows that are not efficient. While a local HVAC company, perhaps similar to Castle Home Comfort Heating & Cooling, could ensure that the units are running as efficiently as possible, the energy cost will still be too high without high quality windows. With these new commercial windows from Integrity Windows this building manager is sure to see substantial reduction in energy consumption while tenants remain more comfortable in their office spaces.
Other Cleveland Area Commercial Window and Door Jobs
If you're interested in other commercial window and door jobs call our Lakewood showroom and talk to our team about any questions you may have. We don't always take pictures on each commercial window job but we do have several in our commercial window project gallery including:
Commercial Window Installation Project: Blue Heron Event Center Medina
Commercial Replacement Windows: Lakewood Apartment Building.
Commercial Windows & Doors for Rocky River Church
As well as project images from industrial paint office building in Bedford and one of our first commercial window replacement jobs in a well-known manufacturing facility in Cleveland on our Commercial Window and Door Projects Throughout Cleveland page.  If you help to manage the expenses in your commercial building, contact Integrity Windows and Doors for a free estimate and start saving money on your energy bills today with affordable, high quality windows and doors that are professionally installed on every job.
Over Four Hundred Commercial Replacement Windows in Cleveland Office Building