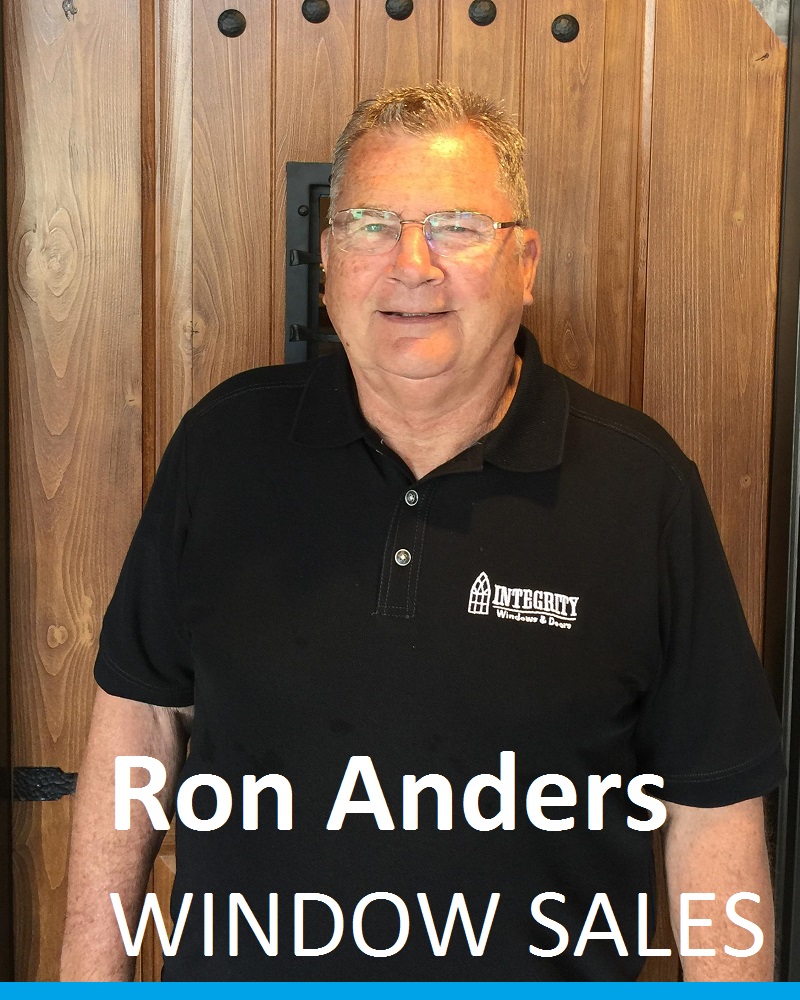 Ron Anders
Ron Anders has known the team at Integrity Windows since 2009 when he contacted four window companies in the Cleveland area for replacement windows in his Rocky River Cliff Towers condo. His windows, like many of the others in the Cliff Towers condominiums, were the original 1960's aluminum windows - with frost, condensation and excessive drafts. He met with all four companies for quotes on vinyl replacement windows and was so impressed with the price, the quality, the professional installation and customer service that Ron received with Integrity Windows he proceeded to refer other Cliff Towers residents to Integrity Windows. Ron convinced Cary Slabaugh in 2012 to take him on as their new part-time salesman, considering he was so familiar with the product, the process and the company after referring them so much business. Although Ron only works part-time at Integrity Windows and mostly enjoys his retired life, he has worked with over thirty other Cliff Towers residents over the past four years to replace their windows.
Ron is a retired pipe fitter, working with Pipe Fitters Local Union 120 for over 25 years. He was born and raised in Cleveland, graduate of St. Edward High School (St. Eds), like owner Cary Slabaugh, and a graduate of Kent State University, as is Operations Manager, Dan Casto. Much like the rest of the Integrity Windows team Ron has lived in many parts of the greater Cleveland area over the years including Lakewood, Rocky River, Fairview Park and North Olmsted.
Ron enjoys his retired life golfing, fishing, spending weekends in Sandusky Bay with his wife, children and grand children and of course - meeting with potential customers to discuss replacement windows, doors and siding.