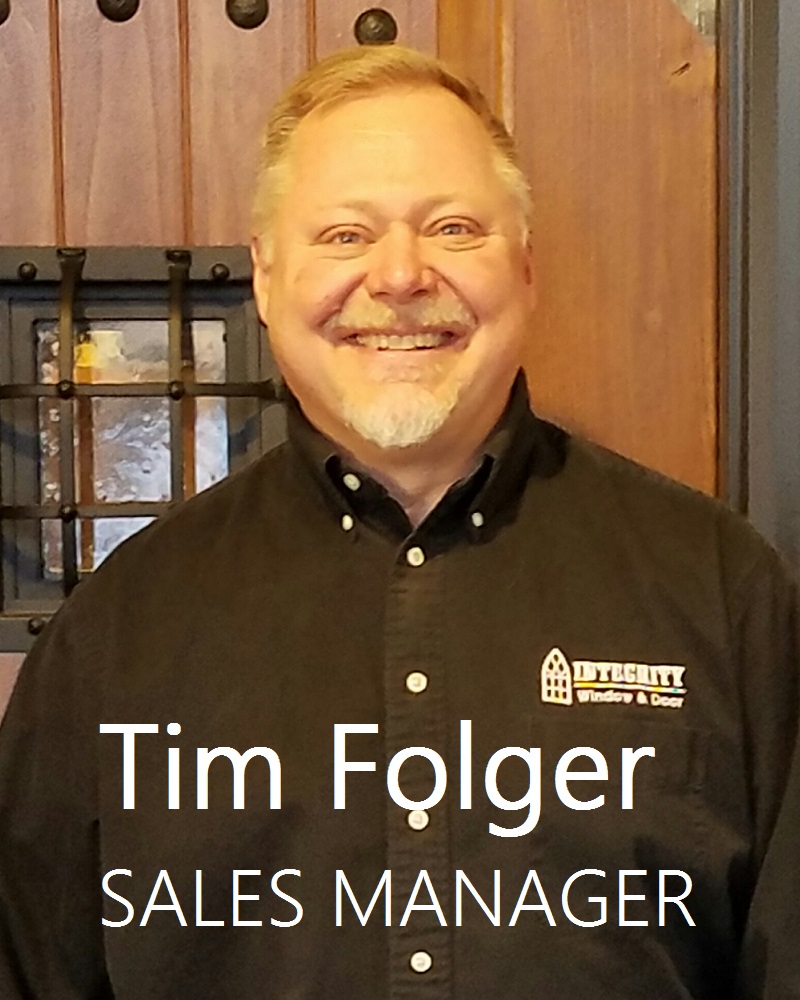 Tim Folger
Tim Folgers is the sales manager for Integrity Window & Door Company and likely one of the guys answering the phone when you call Integrity Windows for a free estimate. Although Tim is literally a performer, on stage, he does not perform like other salespeople in the home improvements industry. Tim will never show up with a thick binder full of brochures and give you the dog and pony show. Instead he shows up to your home with two ears and one mouth – prepared to listen twice as much as he talks and then give you a clear-cut, transparent estimate based on what he hears. With his years of experience Tim doesn't rely on a "Pitch Book" or the binder of brochures and expensive marketing materials. He IS the Pitch Book and treats customers like he would like to be treated.
Tim came to the Integrity Window Company after 15 years of management experience and has been in the home improvement industry since the late 90's. He truly enjoys learning more about each customer and their decision to invest in home improvements which guides his sincere understanding and ability to deliver customer satisfaction with every window, door and siding job that comes through Integrity Windows Company.
Tim grew up in the Cleveland suburb of Broadview Heights, went to Brecksville High School and continued his education at Cleveland State University. After living for some time in Seven Hills, as well as Parma, he is now happy to call Old Brooklyn his home where he raised his two daughters and is now looking forward to spoiling his new granddaughter. When Tim isn't working at Integrity Windows you might find him either performing at local comedy clubs, something he has enjoyed for the last 20 years, or on the golf course.
Wondering what to expect when Tim shows up for a free estimate? Watch some videos we made at the office.