Replacement Wood Windows Ohio City Historic District
The owner of this historic home in Cleveland's Ohio City realized it was time to replace their windows after experiencing years of drafts and deteriorating window frames. We were happy to get the call for their wooden replacement windows and went to work explaining all the benefits of architectural features available in our line of highest quality Pella Wood Windows.
This Cleveland historic home is close to St. Ignatious and Heck's Cafe near W. 30th and Carroll Ct, located in a beautiful block of historic homes in Ohio City, an area of Cleveland.  Many of these homes are historic old colonials built in the late 18oo's to early 1900's and are well over 100 years old.  Many of the windows are either original to the initial construction of the home, or added in the early 1900s when the first glass windows were added to homes. During that period glass was being handblown and large pieces were  rarely available and VERY expensive which is why our first windows were made up of so many individual panes of glass, a style we create now by adding window grilles.
Wood Grilles for Wooden Windows
Although all the windows we sell are technically glass windows, in our industry most customers are either buying what they refer to as vinyl replacement windows or wooden replacement windows - a reference to the material enclosing the glass. Customers wanting wooden windows, or wood replacement windows, usually request these because they want the best of the best in quality, craftsmanship and custom options, or they have a historic home and are forced by their local landmarks commission and rules for historic home renovations by their cities.
One of the unique things in custom wood windows is the wood grilles, with many styles and patterns to fit the home's architectural style. The wood grilles in our Pella Architect Series® use Integral Light Technology to create the most authentic look of individual panes used in the early 1900's all while delivering the best in energy efficiency, strength and durability. The Wood grilles are permanently bonded to the inside and outside of the window glass with a nonglare spacer in between the grilles to create a shadow that makes the one pane with grilles look like multiple individual windowpanes.
Grilles are also available in wood windows that are removable, between the glass or removable and between the glass. What each homeowner decides is usually dependent on choice between durability, types of insulating glass, architectural styles and easy of cleaning and maintenance.
Wooden Windows for Cleveland Historic Homes
In most historic homes around Ohio City and the other historic areas of Cleveland their are specific rules to maintain the beauty and architectural style of these historic homes and this home owner was very familiar with the rules for renovating historic buildings in their area. Often times vinyl windows aren't permitted to be installed on historic buildings and all renovations are reviewed by the Landmarks Commission.  Although wooden replacement windows are more expensive, the quality, beauty and craftsmanship of these windows will literally last another century - not something you can say about the standard vinyl replacement window.
This Ohio City Cleveland homeowner had already decided to replace their current wood windows with Pella wood windows to match the architectural style of the original wood windows. These windows have superior protection against the elements and are much more energy efficient than the original windows that came with the house, so not only do the new windows add to the look and curb appeal but they will reduce the energy bill, be easier to maintain (easier to clean and not required to be painted yearly) and much more functional with superior latches and mechanics.
Wood Windows Related Pages and Posts
For more information about wooden replacement windows on historical homes visit our Custom Wood Windows for Historic Homes page for links and resources.
To see other posts about recent wooden window replacement jobs we've done around Cleveland:
Replacing Wood Windows in Shaker Heights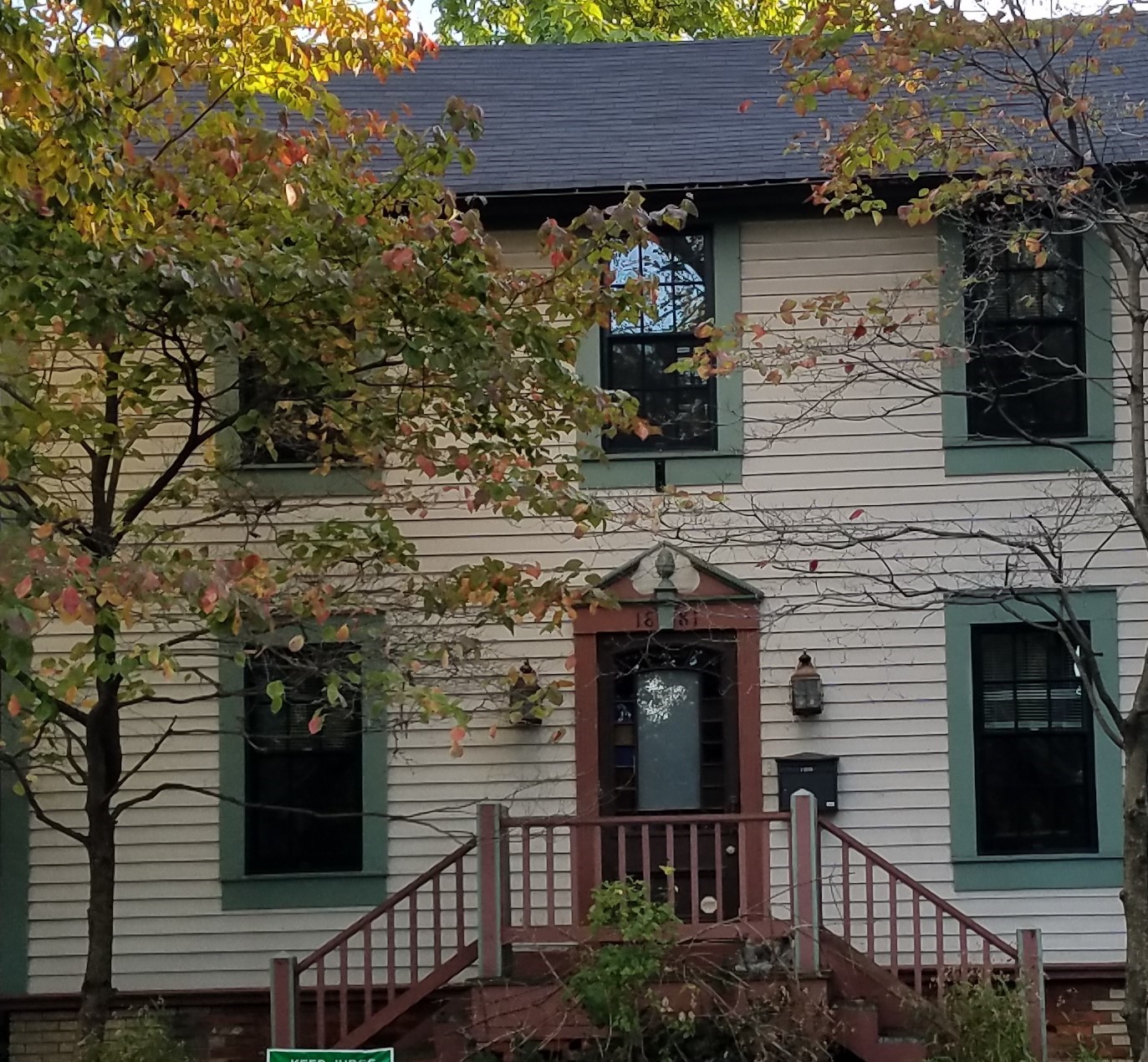 Replacement Wood Windows in Cleveland – Ohio City