New Replacement Windows and Doors Adds Value to Your Home.
If you're getting a tax return this year, consider re-investing that money into your home - a financial vessel that can be skipped over when talking with your investment adviser. Yes, we know that home values in the Cleveland area surely don't fluctuate to the degree the nation has seen in states like California, Florida and Texas, however they are trending up in greater Cleveland - especially  including areas such as Cleveland's Ohio City and neighboring Tremont, as well as Westlake, Rocky River, Cleveland Heights, Euclid, Warrensville Heights and Orange to name just a few (see Cleveland.com article "Home Prices up in Most Cuyahoga County Towns in 2016" for details.)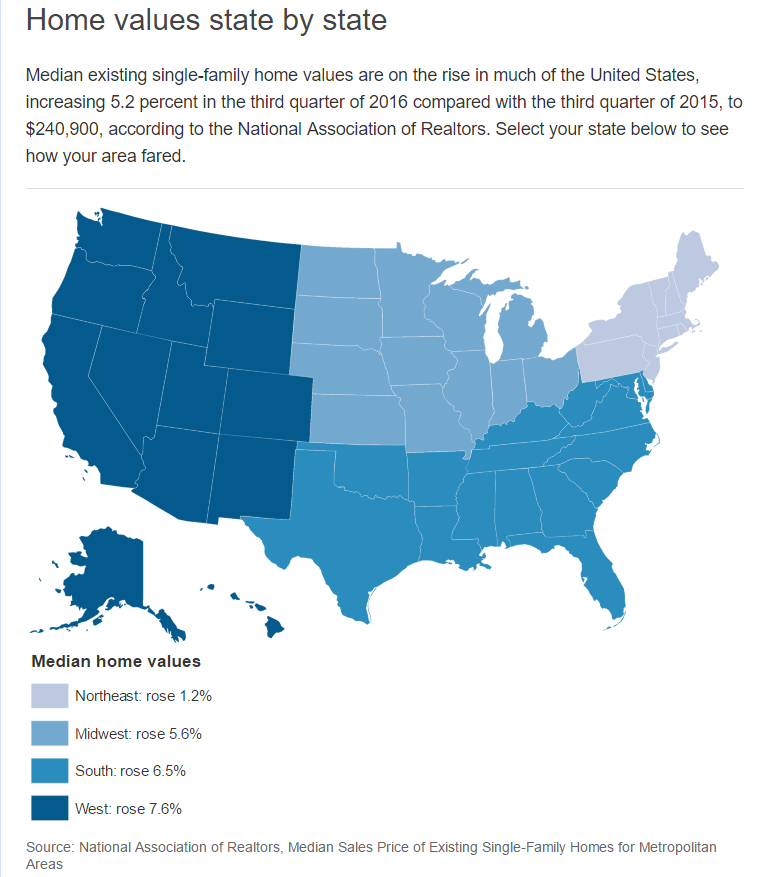 At Integrity Window Company we are NOT Financial Advisers and none of the information in this article is being represented as financial advice. Instead we encourage you to discuss the potential of re-investing your tax return dollars into home improvements with your Financial Planner. You will want to discuss cost, potential for tax deductions if a home equity line of credit is used, savings in energy costs and compare the market value of your home WITHOUT the improvements to the market value of your home WITH the improvements.
According to Remodeling Magazine (http://www.remodeling.hw.net/):
You're less likely to recoup your investment in a major kitchen or bathroom remodel than you are to get back what you spend on basic home maintenance such as new siding. Siding replacement recouped 92.8 percent of its cost, according to the study. The only home improvement likely to return more at resale was a minor (roughly $15,000) kitchen remodel, which returned 92.9 percent. Replacing roofs and windows were also high on the list, returning 80 percent or more at resale.
For more ideas on adding value to your home with home improvements read HGTV's article 10 Ways to Add Value to Homes which includes three window recommendations - replacing old, leaky windows with energy efficient ones, replacing rotted trim around windows and doors (which we do with new windows and door projects), and adding a new bay or bow window.
Replacement Windows & Doors Can Reduce Energy Costs
Now that you have considered how new windows, vinyl siding or doors can improve the resale value of your home, let's talk about energy costs. New replacement windows, especially Energy-Star compliant windows, will undoubtedly save on heating and cooling bills all year long.  To mathematically calculate your cost savings you will need to determine how many more months you plan on being in your home. If you decided you'll be in your home for at least 10 years, or 120 months,  a $50/month savings could save $6,000 in energy costs. If your house is smaller, with fewer windows, even $20/month is a savings of $2,400 over 10 years. When considering your energy reduction advantages it's about average to calculate a 15% reduction when a 2,600 square foot home replaces older double-pane windows with energy-efficient windows. If you live in one of our Cleveland area older homes, where you're still using single-pane windows and drafty or rotted window encasements, your energy savings could be substantially more.  For more information about weighing the costs and savings of new windows read the Houselogic article "What You Need to Know About Buying Energy-Efficient Windows."
Lowering your energy costs with new replacement windows isn't the only energy efficient option. Is your home painted? How much do you spend on exterior paint and how often?  Not only can you save that money with new vinyl siding, using insulated siding will also reduce utility costs. So let's say you spend $8,000 +/- every 5 years hiring a painter to paint the exterior of your home, with new insulated siding you could spend less on energy costs, hear less outdoor noise and save at least $16,000 over the next 10 years in exterior paint expenses (not to mention the 92.8% ROI cited above in resale value).
Feeling Better About Your House
Although it's nearly impossible to put a number on what type of emotional return is yielded by home improvements, it certainly shouldn't be over-looked. We absolutely encourage you to make home-improvement decisions logically and it can be difficult to add the emotional-factor to your logical pros and cons spreadsheet of re-investing your tax return into your home in the form of new windows, doors or siding. However studies show that your home and environment can:
(For more information read "How Does Your Personal Environment Impact Your Well Being," a compilation of studies discussed by Dr. Esther Sternberg and found on the University of Minnesota website.)
Influence your mood, including improving depression and anxiety.
Impact behavior and motivation. For example, a messy hall will encourage people to drop things right where they are while a clean entry will encourage people to put their things away.
Improve family interactions. An inviting space can actually encourage families to sit and chat.
Reduce stress. Studies show that living in an environment that requires substantial maintenance increases stress while a well-maintained environment has the opposite effect.
---
Are you ready to consider the cost-benefit analysis of re-investing your tax return dollars into replacement windows, new doors or vinyl-siding? We hope you consider Integrity Windows Company, a local, Cleveland window company when you consider where to get your free estimate. Remember, for every $100 spent at a locally owned business, $45 stays in our local economy. So call us today at 216-221-5800 or fill out our Contact Us form and we'll get right back to you.
3 Reasons to Consider Re-Investing Your Tax Return into New Windows and Doors