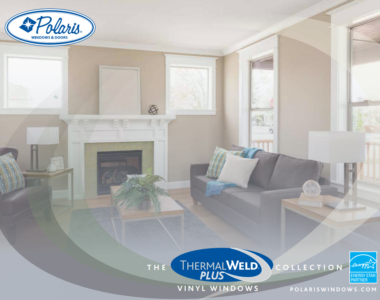 Buying new replacement windows can be an overwhelming experience. With all the replacement window companies in the Cleveland area to choose from and the high-pressure sales tactics some are known to use, it's not as easy as picking an interior paint color scheme. If you're looking for new windows for your Cleveland area home, use these four questions when talking with any Cleveland replacement windows company. If you live in Denmark, you may find this guide useful when it comes to selecting the right windows for your needs – billige vinduer.
Alternatively there are many other things, that aren't finance-based that you might need to consider when replacing windows. Such things might be the window's design, does the design you're considering suit your house? Is there a type of glazing you could upgrade to? Are there any features you might decide to add to a new window? Companies similar to Architectura might be helpful in providing further information on window designs and features that you could be considering. Local companies in the area might also be able to provide assistance if needed.
Which Energy Efficiency Features Do I Really Need?
Replacement windows have many energy-efficient options like double or triple panes, Low-E glazing, and gas fills. Depending on the position of your home, the amount of sunlight you are exposed to, your budget, and other factors, certain energy-efficient features are more important than others. At Integrity Windows, our professional window sales team takes all those factors into consideration when we make recommendations. Any Cleveland window company with a customer service focus should explain why they are making those specific proposals for your replacement window purchases.
What Is The Replacement Window Process from Purchase to Install?
When you are ready to buy your new replacement windows, one of the first questions you need to answer is, "What's next?" You want to know when the team will come to your house to take measurements, how soon the work will begin, how long the work will take, and what you need to do to prepare your home for window installation. This helps you feel more comfortable with the process and makes installation go much more smoothly. True window professionals, like our team at Integrity Windows, will walk you through the process end-to-end, and will notify you right away of any changes to the schedule.
What Is Included In the Quote And Contract?
When it comes to any home improvement work – whether replacement windows, doors, vinyl siding, or any remodeling, having a written contract is extremely important. Make sure you understand the quote and the contract before you sign off and don't be afraid to ask questions. Any Cleveland replacement window company that don't emphasize this step, or skim over it quickly, should likely be avoided.
When you get your replacement window contract, if it doesn't mention disposal of old windows, you should ask if they will be removing the old windows and also ask if they will be hiring skip bins sydney to ensure everything they remove gets disposed of correctly. You don't want to be left with broken glass and window frames in your driveway once they've finished.
What Do the Warranties Cover?
The window manufacturer offers a warranty for the windows you purchase, but you will also want to check the warranty you receive from the professionals (for example, if you live in Lynchburg, you would have to look for a Lynchburg replacement windows expert) you hire to install your windows. A workmanship warranty is extremely important – it covers the work the professionals do. A good company will have a comprehensive workmanship warranty because they stand behind their employees and their work.
At Integrity Windows in Lakewood, we understand that replacement windows are a huge investment, and homeowners will have lots of questions. We encourage our customers to ask as many questions as they need to in order to be comfortable with their purchase and the installation process. If you are a Cleveland homeowner shopping for replacement windows, contact our team for a free estimate.
Buying Replacement Windows? Four Questions to Ask.