At Integrity Windows in Lakewood, Ohio we have coined the phrase "Windober" or "Windowber" to remind our friends throughout the Cleveland area that October is the month for windows – "window" and "October" = Windowber. If you've recently bought new vinyl replacement windows, below is how you'll want to take care of them in celebration of Windober, and if you haven't yet replaced your windows (vinyl replacement windows or wooden replacement windows) then learn why October is the Best Month to Buy New Replacement Windows.
Take Care of your Vinyl Replacement Windows in Windowber: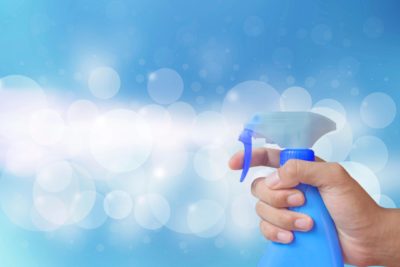 So did you just get new vinyl replacement windows? Congrats! We are excited for you to go through winter and notice the huge difference your new energy efficient vinyl replacement windows make in the comfort level and energy bills this year. You're probably also wanting to know how you can get your new windows through their first winter.
It's crucial to take care of your windows, especially during the harsh winters so that they last longer. Therefore, October might be the perfect time to look at what a reputable Window Cleaning company could do for your windows before winter sets in and the holiday season keeps you busy.
BASIC CLEANING of YOUR NEW VINYL REPLACEMENT WINDOWS
Wash your vinyl windows using mild detergent (if necessary) and a soft cloth. Do not wash the windows with a high-pressure spray. The extreme pressure could crack or destroy the caulking around the window. For difficult to remove dirt and stains use the readily available household cleaners listed below. Always follow the manufacturer's instructions on the use of the cleaners. In some cases, you may wish to use a mildly abrasive cleaner such as Soft Scrub, but the use of any abrasive material could scratch the surface of the glass and window frame. If you're too worried about tackling the issue yourself, or simply don't have the time, you could hire a pressure washing spring texas company to help you out.
Do not use liquid grease remover, strong soaps and detergents containing organic solvents, nail polish remover, furniture polish, or cleaners containing chlorine bleach. These items could affect the surface appearance of the vinyl. One item that may not affect the appearance of the windows could be distilled water. As distilled water is free of chemicals and minerals, it won't leave behind streaky deposits or water spots on your windows. Therefore, you should always try using distilled water when diluting your glass cleaner. Having said that, you could buy distilled water from firms like Golyath or other similar water providers.

Recommended Cleaners to Remove Stains From Vinyl Window Frames:

Bubble Gum: Choose Fantastik, Murphy Oil Soap, solution of 30% vinegar and 70% water or Windex

Crayon: Lestoil, DAP (oil based caulk) or Fantastik

Felt-tip pen: Use Fantastik or water based cleaners

Grass Stains: Try Fantastik, Lysol, Murphy Oil Soap or Windex

For Lipstik on Your Vinyl Window Frames: Try Fantastik, Lysol or Murphy Oil Soap

To Remove Mold and Mildew: Use Fantastik, solution of 30% vinegar and 70% water or Windex

Motor Oil Stain: Choose Fantastik, Lysol, Murphy Oil Soap, Windex Oil or Soft Scrub

To Remove Paint from Vinyl Window Frames: Lightly Use a Brillo Pad or Magic Eraser careful not to scratch finish

Pencil: Try Soft Scrub

Rust: Use Fantastic, Murphy Oil Soap or Windex

Tar: Soft Scrub

Top Soil: Fantastic, Lestoil, Murphy Oil Soap
In the worst case, if a stain refuses to come off your vinyl window frames, use mineral spirits or a 3% hydrogen peroxide solution.. Make sure that after using one of these, that you wash the area with soap and water and wipe clean.
How to Properly Maintain Your New Vinyl Replacement Windows