This Mayfield Heights customer wanted to refresh the look of their 1950's style bungalow within a limited budget.  We were happy to come out for a free estimate to find out more about their home and what features and benefits would make the most sense to add value to their house with maximum enjoyment and affordability.
After our Free Estimate process the customer was very happy.  For the budget they had in mind we could replace their 60+ year old windows with new, easier to clean and more energy-efficient double-hung windows, a triple casement window in the front with upgraded security and hardware features and deliver on beautiful, low-maintenance vinyl siding to add the ultimate curb appeal while eliminating the need for hiring a painter every few years.
Find out what Integrity Windows & Doors can do to update your home with our high quality and affordable windows, doors and siding.  Fill out this form to schedule a Free Estimate or call our Lakewood, Ohio office – just West of Cleveland at 216-221-5800.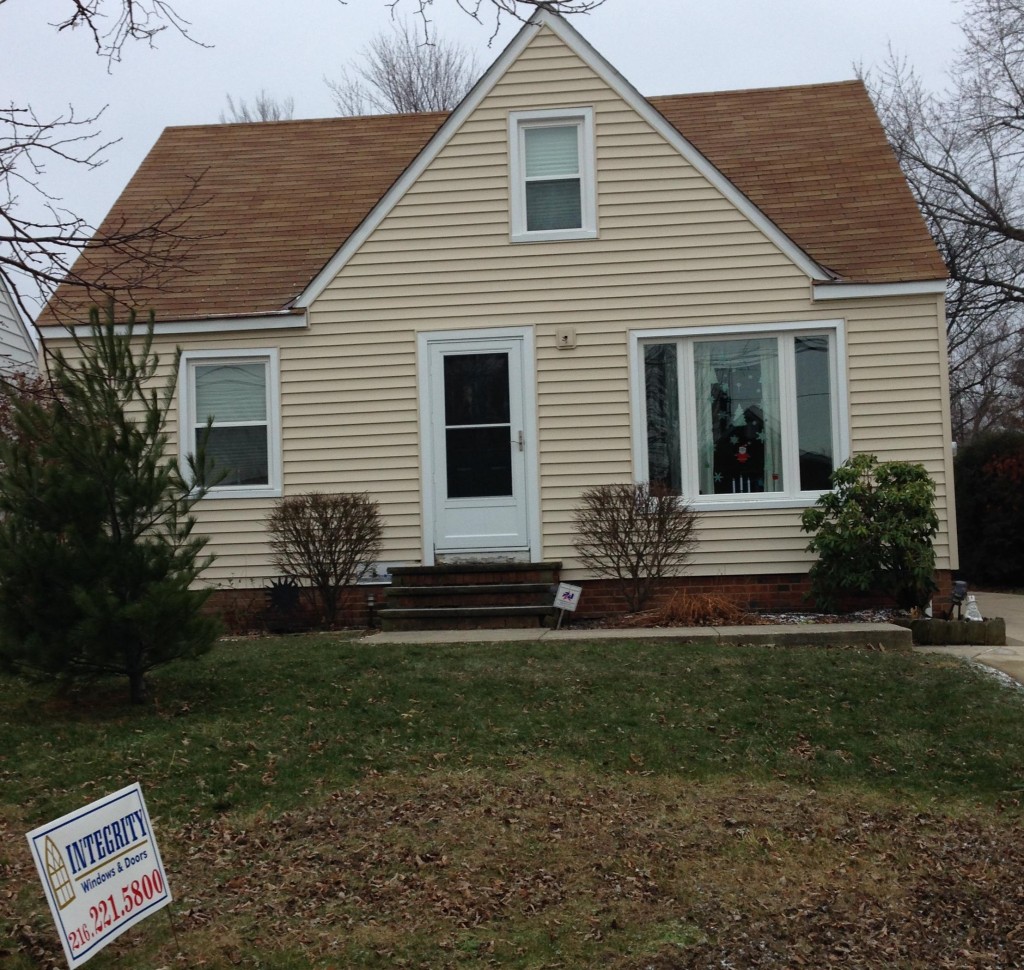 New Vinyl Siding with Double-Hung & Triple Casement Windows