How to Tell When You Need a Replacement Window or a Window Repair?
So you have some drafty windows, leaky windows, windows with rotted wood or condensation and you're not sure if they should be replaced or repaired.  Who can you trust to tell you if you're looking at a window repair job or a more costly window replacement?  At Integrity Windows of Lakewood we do window repairs AND replacement windows throughout Cleveland and are not financially motivated to ever recommend one over the other, so you can rest assured that we will give you an honest answer and a free consultation.
Although every situation is unique there are some general categories that window repairs fall into so we've laid that out for you here: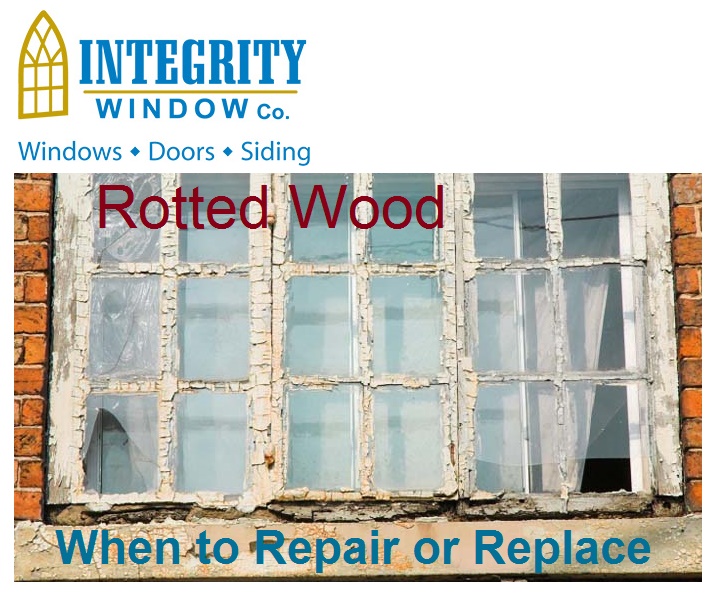 Rotting Wood: Window Repair
You may have rotting wood if you notice rotten window frames, rotten sashes or window muntins (the dividers) which could have been caused by exposure to consistent wet weather, a sprinkler always pointed at the window or a wood frame that wasn't painted or treated often enough to protect it from the elements.  So do you need a new replacement window or can you get a simple window repair?  
Well it depends on how rotten the wood is and where as well as how old the window is and the glue that might be holding it together. If it's a rotten sill or window divider we can usually repair the window and replace the glass if the seal has been compromised and may be causing condensation or the glass has fogged permanently.  If the window frame is rotted, rebuilding the window frame is more expensive then getting a replacement window so most customers choose the replacement window. 
Foggy Glass Window Repair
There is nothing more irritating than windows that are foggy to look out of and have condensation streaks inside the panes.  Many homeowners think the only solution is to purchase a new replacement window but it's actually our most common window repair job.  What has happened is the window seal, designed to expand and contract has broken down - sometimes called "blown" windows.  The glass pane, or window sash, can be replaced without having to order a new replacement window - which saves you time and money while making your windows look brand new again.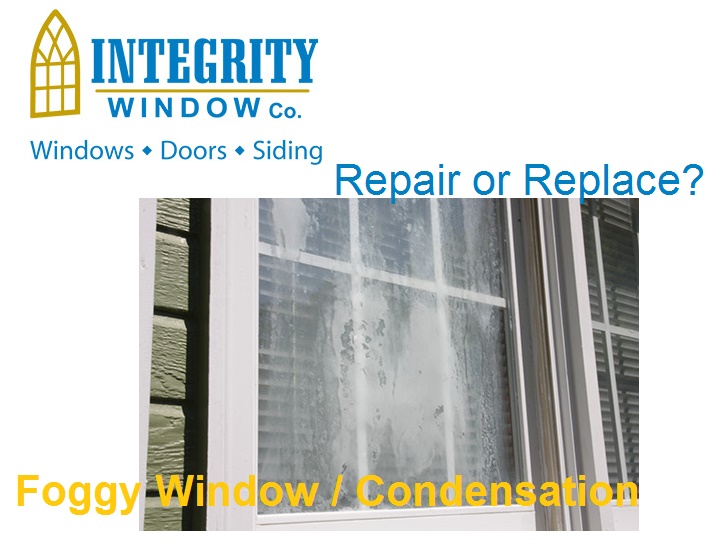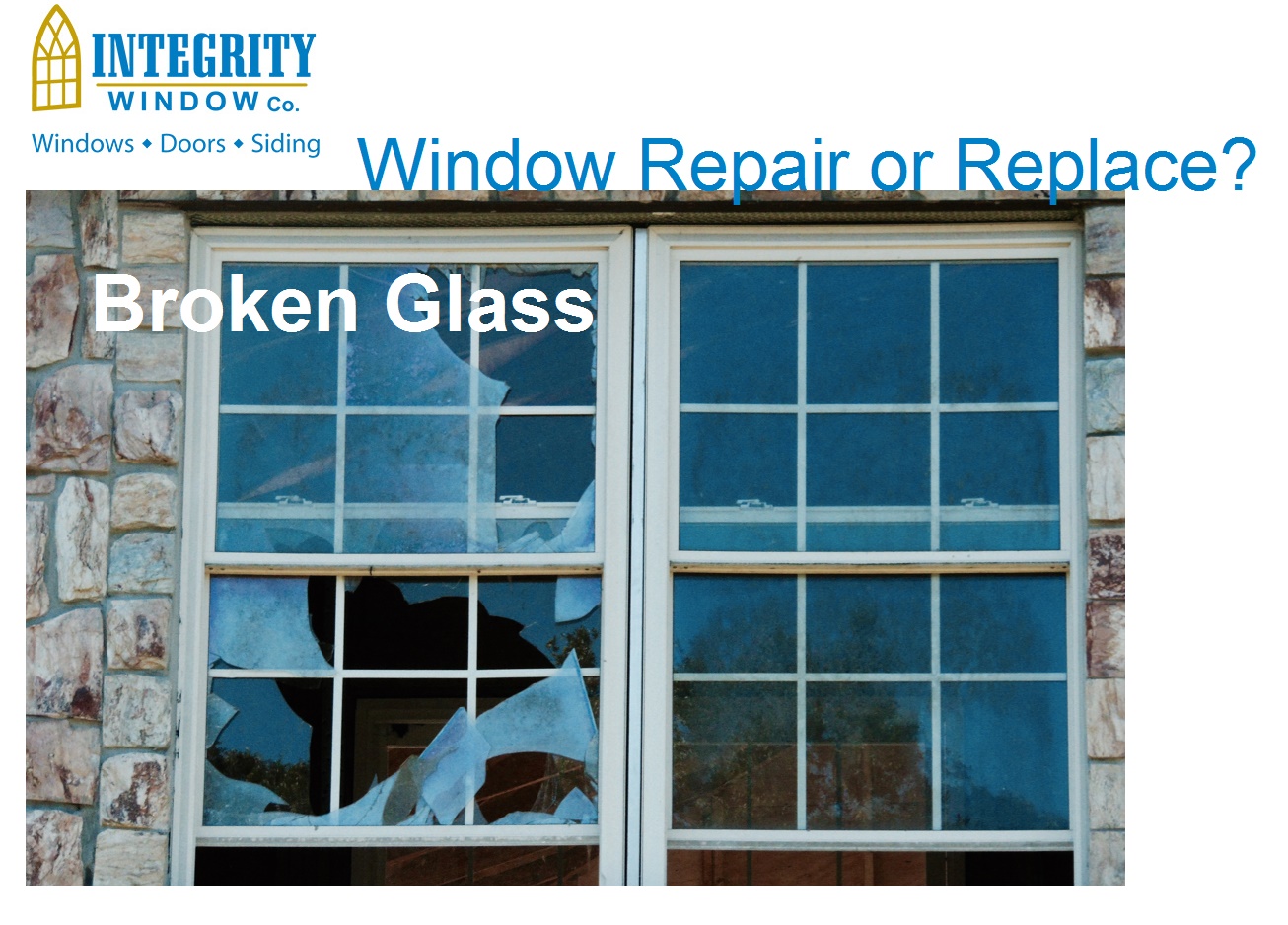 Broken Glass Window Repair
Do you have a broken glass pane? Potentially caused by vandals, burglars, baseball practice or home repairs gone wrong, broken window panes are almost always more cost effective and quicker to get repaired than to purchase a replacement window.  In the case of vinyl windows these repairs can be fairly simple and inexpensive.  When you have a broken pane in an older wooden window the repair can get complicated.  In some historic homes with vintage, custom windows repairing the glass could cost as much as a new replacement window and the glue that holds the broken pane fragments into the window can't always be loosened to remove and replace the broken glass in some of our Cleveland area's historic homes.  
Free Consultation: Cleveland Window Repairs
Whether you have rotting wood, a broken seal, foggy glass or broken glass panes contact Integrity Windows for a free window repair consultation and estimate. Our window repair team comes to your home to assess the issue and make on-site window repairs.  You won't be pressured into buying a new replacement window if you only need to repair the window you have and you won't have to bring your window in to get the repair done.  We repair it on-site.  So either call Integrity Windows at 216-221-5800 or fill out our Free Estimate form and we'll get in touch.
Window Repair Cleveland: When to Repair or Replace?